Typical Installation
After locating a suitable line-of-sight to the transmitting radio, the certified MontanaSky installer will mount the outdoor unit (SkyConnect antenna) using various methods and mounts. The outdoor unit can either be wall mounted or gable end or roof mounted.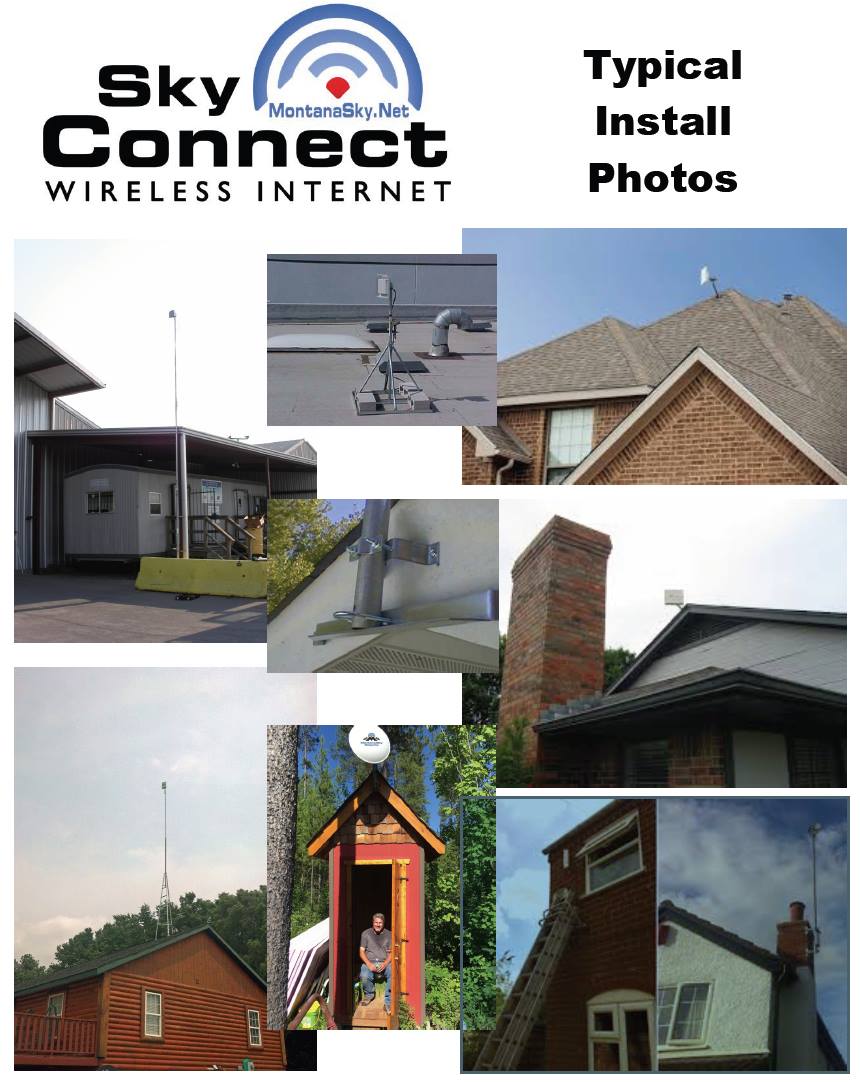 The installer will align the antenna to achieve optimal signal reception.
The installer will run up to 150' of approved cable. The installer will supply and install the necessary ground block on the exterior of the home or building, which will then be properly grounded according to local regulations.
The installer will seal all exterior holes and use drip loops on all exterior cables.
The installer will connect the cables to Sky Connect equipment and perform the required steps to activate the service.
Finally, the installer will test the system with the customer's PC to ensure the signal strength is working at its expected service level and Internet browsing is functioning.